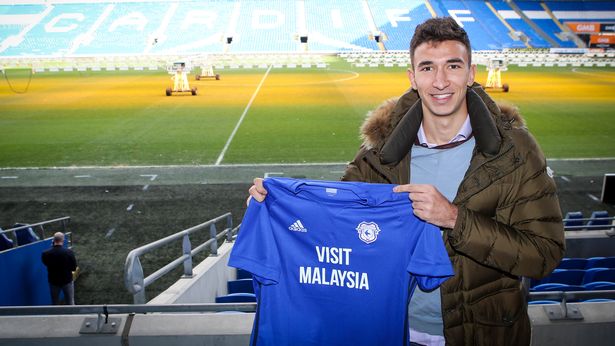 A player sent on loan but he has to play, if not the other club will pay. A bad lad avoids the sack, but should the club have him back? Players going out and none coming in - surely a transfer cardinal sin. The Good, The Bad and The Ugly, another week reviewed at the world's favourite football club Liverpool FC...
The Good
Seeing as there's been more happening in the search for Lord Lucan this week than has happened at Liverpool, there isn't really much to discuss.
One thing to note is the loan deal with Cardiff City and Liverpool for Marko Grujic. As reported, Neil Warnock's club has to pay the Reds a financial penalty if the Serbian doesn't play in at least 14 of their 19 remaining matches. Personally, I believe this to be a good deal in an already bad situation. What it does do is ensure players are actually involved regularly at their loan clubs.
That said, does it mean they're getting the right education, the right guidance? Frankly, I doubt it. The marginal benefit is that they get "first team football", albeit at a lower level than one would expect bearing Cardiff City in mind.
Liverpool now has 12 players out on loan. I struggle to believe that any of them are really making huge strides, if any at all. I saw Divock Origi play for Wolfsburg last week against Borussia Dortmund and he was woeful! Will he come back a better player? I doubt it.
The Bad
The fact that Liverpool is prepared to loan out Daniel Sturridge to Inter Milan - whilst as yet not even having a replacement for Philippe Coutinho.
Should this go ahead, the squad will be thinner and more bereft of quality for arguably, the most important part of the season. This, I don't blame solely on Jürgen Klopp. The decisions on the ins and outs of players rests also with a number of other key personnel at the club.
Especially given the fact that Mohamed Salah, easily the team's most consistent contributor this season has struggled for fitness of late, the need to retain the existing talent becomes even more pressing.
Klopp explained recently why the club will (likely) not replace the Brazilian. Adam Lallana and the revitalized Alex Oxlade-Chamberlain being the primary reasons. We can't overlook, however, that beyond these two there is little or no cover. It's clear the manager tactically isn't a fan of the "out and out" striker.
'Klopp won't rule out more transfers'https://t.co/TA0z70xcXS

Klopp saying. Liverpool not looking to make anymore signings this wiñdow. But if something jumps up in our face. Wouldn't rule it out 😁
Watch for the out goings then do the sums. #fsgout #lfc #liverpoolfc #kopite

— Chris Molloy (@ChrisMolloy8) January 19, 2018
The devil's advocate within me doesn't believe this. The club should be looking to replace a player of Coutinho's quality. At the same time, I see no reason for the manager to shout this from the rooftops. This devil's advocate hopes the statement: "If anything obviously right would be there in the window then nobody would not do it and we say, ok, let's go for it..." confirms his thoughts.
The Ugly
The club's decision to retain Jon Flanagan. Sadly, another footballer commits a crime and for the large part, suffers little sanction. Yes, 12 months Community Service, But this is all. I'm not sure about what Rachel Wall's parents thought about it.
The fans have been hugely divided and some sections of the media claimed the club would have set a "dangerous" precedent had they shown the 25 year-old the door. I'm not so sure. Citing Luis Suarez (bring and racial abuse), and Roberto Firmino (drink driving) as reasons why. As these two retained their jobs, implicitly so should Flanagan. But what if the approach was different?
Had both Luis Suarez and Roberto Firmino had been shown the door? What would that tell you about the expectations of a professional footballer? What effect would that have on your 16 year-old trainee?
A witness said he shouted from his balcony to Jon Flangan who was beating his gf that he was "out of order" and Flangan replied: "Shut the fuck up, dickhead. I'll come and knock you out." https://t.co/b1MCUOYkbx #LFC

— Aysha Ridzuan (@ayshardzn) January 19, 2018
In my opinion, it would likely gain clubs more respect. They would be respected because it would imply that they put standards of behavior, not just toward other players but to the public in general, above financial gain.
It would likely show young players that they need to behave appropriately as - due to their ability and wish - they represent more than themselves. It would likely demonstrate to society, it's never too late to take a stand. It's irrelevant what's gone before. The past is the past and can't be changed. The future can be changed by actions in the present.
This week Liverpool travel to the Liberty Stadium to take on Swansea City. A win by four goals or more would mean a return to third place. The Reds host West Bromwich Albion next Saturday in the FA Cup fourth round. A victory would mean a place in the fifth round. Losses aren't being entertained right now.
Follow Ben on Twitter @MrBengreen
Latest Forum Discussion