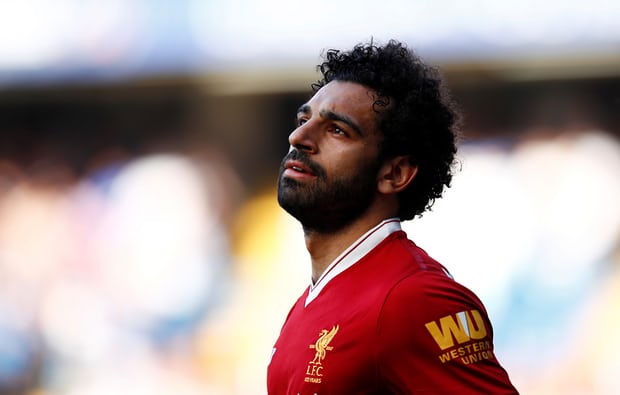 In August you'd never have believed, Liverpool in the Champions League final? Surely deceived. The boss falls out with his assistant, and soon the job will become vacant. After the semi-final amid joy and cheer, poor Klarius gets a flea in his ear. The Good, The Bad and The Ugly. Another week reviewed at the world's favourite football club Liverpool FC.
The Good
No disputing this one, the team making it to the Champions League final. The journey that started out with a qualifier in August, has led all the way to the last match in the competition - the final in Kiev on 26th May. Nobody would have given Jürgen Klopp's motley crew a chance. Especially with the failure to land number one target Naby Keïta and selling Philippe Coutinho to Barcelona in January. However, following recent victories over Manchester City and AS Roma. Liverpool find themselves pitted against reigning champions Real Madrid in the final.In usual Liverpool fashion, the second leg at the Stadio Olimpico was nothing but easy. Notwithstanding the thumping handed out to the Italians at Anfield. Despite leading 1-2 at half time, the hosts went on to score three second half goals to win the tie 4-2. Fortunately this wasn't enough to take them through.
Bit lively in the away end. #ROMLIV pic.twitter.com/4tN6jFdIsj

— Jim Beglin (@jimbeglin) May 2, 2018
A deflected goal of the back of James Milner's head and a penalty conceded by Dejan Lovren meant the scoreline flattered the hosts somewhat. An aggregate scoreline 6-7 says it all. There are many words to describe this Liverpool side but boring certainly isn't one of them.
The Bad
The reported falling out between Klopp and his assistant of 17 years Zeljko Buvac. Details are sketchy but word is that the Bosnian was in talks with Arsenal about succeeding the outgoing Arsene Wenger. A fact that the manager came to find out through a Borussia Dortmund contact. The 56 year-old Buvac, often refereed to as the "Brains" will be sorely missed. Especially as the toothy-grinned, chest thumping Klopp acts on occasion as if he doesn't possess one. We can only hope this isn't history repeating itself. The timing - coming just days before the Champions League semi-final with Roma - certainly doesn't breed confidence. The recent history of Liverpool is littered with managers broken by the departure of a trusted assistant. Rafa Benitez for one seemed to suffer after a "falling out" with Pako Ayestarán - departing himself a year or so later. Brendan Rodgers also dispensed with the services of Colin Pascoe - before he too was axed after 12 months.
Liverpool suffer big blow on eve of Champions League clash with Roma as Jurgen Klopp's No 2 Zeljko Buvac walks out for 'personal reasons' https://t.co/Fqo0uUjacz

— MailOnline Sport (@MailSport) April 30, 2018
How this will pan out is anyone's guess. With the recent departure of Pep Lijnders, an event which seems to have slipped quietly under the radar, this must come as a blow to Klopp and Liverpool who talked the Dutchman up no end. Call me pessimistic but I've seen it all before and these events lead me to believe there's no smoke without fire.
The Ugly
Following the scenes of jubilation after the Champions League semi-final on Wednesday, many picked up on captain Jordan Henderson giving Loris Karius an earful during the celebrations.
Exactly what this was about remains a matter of conjecture but I'm not sure anybody wants to see that. Henderson is supposed to be the team's leader for Pete's sake.
Highlight of match - LFC players celebrating with fans and Henderson is ripping into Karius after the match for not coming and claiming a ball in the 2nd half 😂😂 #ROMLFC #LFC #YNWA

— Matt Churchward (@notsosecretrec) May 2, 2018
Whatever the young 'keeper done surely didn't warrant that. Does he not know there a time and a place for this sort of thing. OK this wasn't a front page story but nonetheless, it was picked up and seen by millions. Rumours range from not claiming a ball to diving for the penalty when he should have stood still! Handbags!
Perhaps Henderson was trying to pull rank after being relegated to the bench in recent months. You know, the archetypal "easy target". Karius was just getting his hair in place for the obligatory photo when BOOM, in comes the captain to bring him down a peg or two. Not good form in my opinion.
Note I haven't mentioned the loss to Chelsea today. Not great but small fry in comparison to the alternatives. Liverpool still look odds-on to finish in third. If they do it'll represent another year-on-year improvement. With that in mind, I'm looking forward to next season already.
Follow Ben on Twitter @MrBengreen
For Life, Business and Career Coaching, go to
www.mycoachben.com
for more details and to arrange a confidential chat. Your life deserves the best!
Latest Forum Discussion