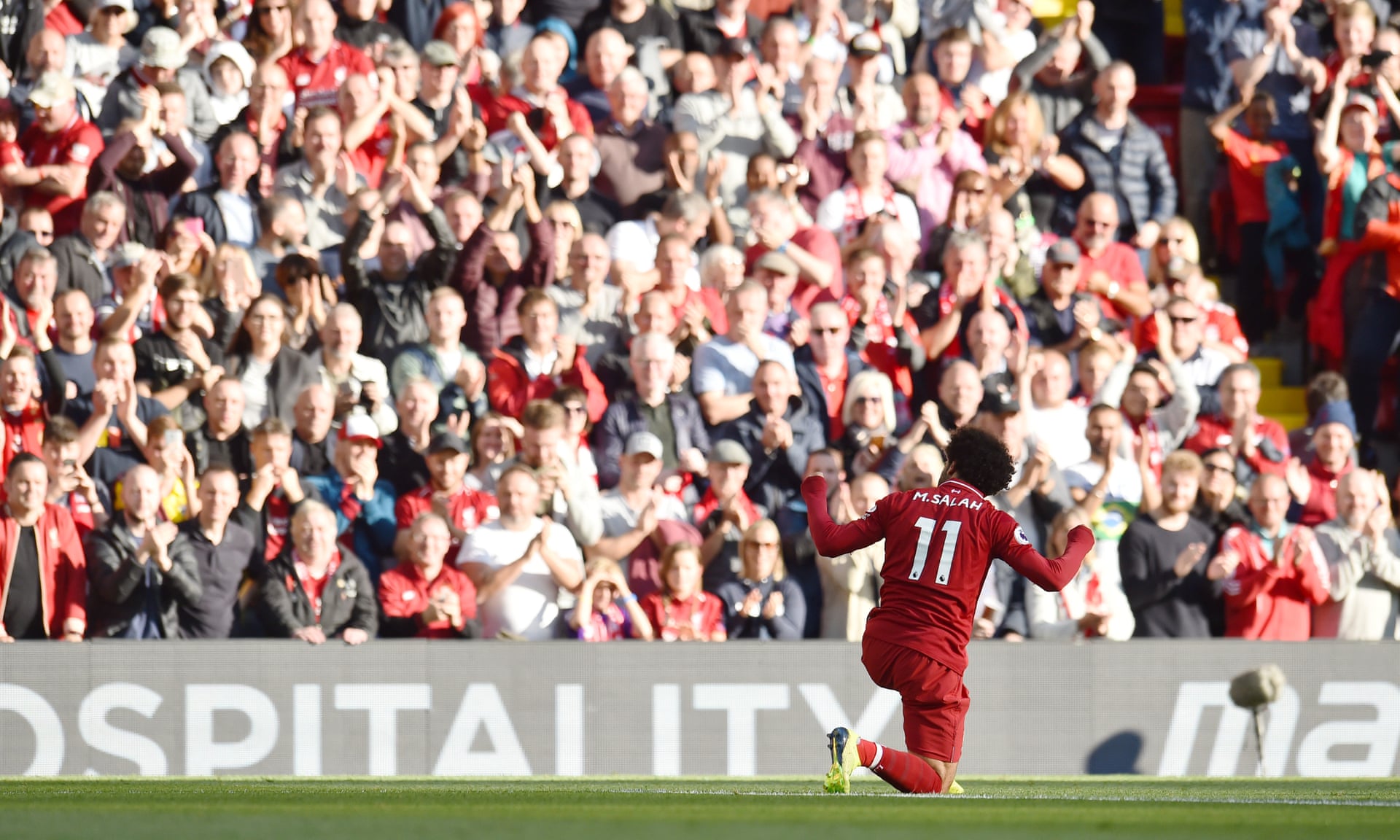 Three points and top of the pile, that's got to make any Reds fan smile. A last minute save worth 66m Euros. How he done it, God only knows. The clubs success keeps the owners connected, as two billion bid gets rejected. Another week reviewed at the world's favourite football club Liverpool F.C.
The Good
Two points to the good after yesterday's win. Liverpool picked up three points at Anfield, overcoming a stubborn Brighton side 1-0. A game that saw them take advantage of Manchester City's draw 1-1 against Wolverhampton Wanderers at Molineux.
This is the game I and many other fans have been waiting for. The game when things begin to shake up. The game when advantage needs to be taken of another team's misfortune.
FT: Wolves 1-1 Man City.

A good game ends all square at Molineux. 👊#WOLMCI #PL pic.twitter.com/tpRSJ9AaPE

— Goal (@goal) 25 August 2018
On this occasion, the other team was Man City. The team many consider being the champions-elect and the main obstacle to Liverpool overcoming their title drought.
This was a hard-fought game for the hosts. The archetypal "Professional" performance. Chris Hughton set his side out to frustrate Liverpool and perhaps "nick" a goal in the process. On 23 minutes, Mohamed Salah latched on to Roberto Firmino's through ball to cut back and sweep a left-footed effort past Mat Ryan in the Brighton goal.
Sadio Mané, Roberto Firmino and Trent Alexander-Arnold all went close but the stout play of the visitors kept the scoreline respectable. In the closing moments, Alisson Becker virtually repaid his not insignificant transfer fee in an instant.
With the clock running down, the visitors pushed to get a point. A dangerous cross from the left was met by Pascal Gross' header that looked a certain goal. However, Alisson said "NO!" and leapt to his left, to miraculously push the ball round the post. Incredible goalkeeping. Had this been 2,018 years ago, you'd be for given for thinking this Brazilian was Jesus Christ. For miracles do happen.
The (Not So) Bad
The overall performance of the team against so-called "tricky" opposition this season. West Ham, Crystal Palace and Brighton & Hove Albion. OK, so not teams of legend but these are teams which Liverpool have struggled against.
The real fact is, however, is that the team have dropped points against both "lesser" and "top" teams. When Liverpool drew with Tottenham in February last year, that made 12 points lost from winning positions. Those points would have seen them secure second place albeit still five behind Champions City.
The penalty decision at the end stole the headlines, but we have to take a moment to appreciate Mohamed Salah's late goal.

That movement, that guile, that finish 🔥#LIVTOT pic.twitter.com/tQXtd9Id9s

— Match of the Day (@BBCMOTD) 4 February 2018
The point I'm getting at is that the three clean sheets kept this far this season will prove crucial later on. The avoidance of drama and the efficiency in defeating opponents means Liverpool have matured into genuine contenders instead of being the perennial kid who "could do better in class, but for a little more concentration".
The Ugly
I wouldn't say this is particularly ugly, but news broke this week of a £2 billion offer for the Reds which was rejectedEARLIER THIS YEAR!
"Yes... and?" Some may ask. For a start why wasn't this made public? Perhaps this could have derailed the successful Champions League run. True. For that, I'd support keeping it quiet. However, call me cynical, but I'd say it was more because conditions weren't met.
⚽️Reports: Sheikh Failed With £2bn Bid For @LFC . - https://t.co/45Xv6tCLby

It's been reported a failed £2 billion ($2.57 billion) takeover bid for Liverpool Football Club was made this year by the cousin of @ManCity owner Sheikh Mansour. #LiverpoolFC #PremierLeague pic.twitter.com/vnEfu7Ys9I

— iSportconnect (@iSportconnect) 24 August 2018
It's well known that Fenway Sports Group are looking for a "minority investor" but for me, this depends on what minoritymeans. The last time I heard this from an employer, the whole company went. Lock, stock and barrel! "Too good an offer to refuse" came the reason from those whose pockets were set to be lined.
Personally, if the club were to redevelop the Anfield Road stand, and enabled Jürgen Klopp to win the league or Champions League following sufficient investment, that would merely be a springboard to continue. But then, I'm a supporter so I'm bound to have a more emotive view. Let's see how this pans out. As usual, I'm more than happy to be wrong.
Next up Liverpool travel down to the King Power Stadium where they'll be hosted by Claude Puel's Leicester City. The Reds have only won once in the last five visits to the East Midlands venue so this will be a stern test of their title credentials.
EPL Fantasy footy update: 44 points in week 3. 12th out of 20 in the league with Manyoo and Tottenham to play tomorrow. A Spurs win would help!
Ben Green
Follow Ben on Twitter @MrBengreen
For Career, Business and Life Coaching, check out www.mycoachben.com for more details and to arrange a confidential chat. You deserves the best!
Latest Forum Discussion