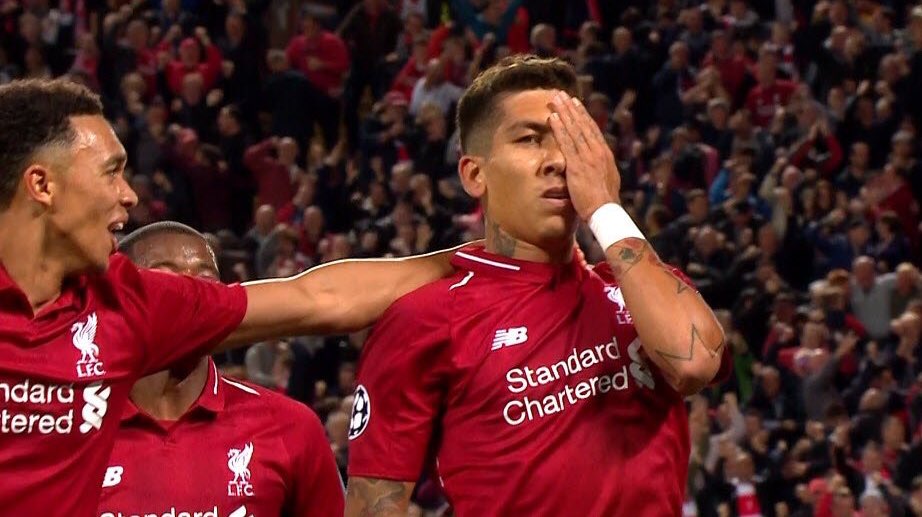 Reds fans were ecstatic to see, the midweek victory over PSG. Mo Salah threw a strop, but never again warned Jürgen Klopp. Yesterday there were no complaints, with three easy points against the Saints. The Good, The Bad and The Ugly, another week reviewed at the world's favourite football club, Liverpool F.C.
The Good
The midweek victory against Paris Saint-Germain. The 3-2 scoreline didn't do this games justice. 5-2 could have worked just as well given Liverpool's performance against the French champions.
I was surprised to see Jordan Henderson come in for Naby Keïta. Daniel Sturridge was the only forced change for Liverpool given the eye injury Roberto Firmino suffered against Tottenham a few days earlier. Sturridge didn't disappoint and proved just how valuable he is when he opened the scoring with a rare headed goal.
The James Milner penalty and the injury-time winner from Roberto Firmino sum up this Liverpool team. Their grit and will to see the game out until the end was remarkable. Despite the comeback from the visitors, they kept on believing. Fantastic!
I was here for an absolute belter!! The mentality of this Liverpool team, the way they pressed, the late winner, and Bobby's celebration.. What a game, another special European night at Anfield 🙌🏽 #LIVPSG pic.twitter.com/NhqZUPdFBL

— Jules Breach (@julesbreach) September 18, 2018
It shouldn't go unmentioned, the gutsy display from Gini Wijnaldum. Quite rightly he was awarded the Man of The Match vote by the BBC. The Dutch international was just immense in midfield. Doggedly harrying the PSG midfield and storming forward to great effect. Including his run into the box that resulted in his being brought down in the PSG box. The resulting penalty James Milner converted for Liverpool's second.
The Bad
The fuss that was made about Mo Salah appearing to throw a water bottle to the ground when Firmino got the deciding goal. I noticed it and thought that was a bit odd. I don't think it was as plain cut as we all thought, though.
Other footage shows the Egyptian jumping with his arms aloft just before throwing the bottle. On reflection, I'd say his actions were an expression of relief. Let's not forget it was he who gifted possession to PSG that led to the goal. It's just as likely he was glad Firmino had saved him a possible tongue-lashing from the boss.
Watch this clip and it's clear as day Salah celebrated Firminos goal with his hands up. The bottle throw is definitely a huge sign of relief considering his pass led to PSG scoring. Don't understand why rivals are trying to force a rift, closest team we've had in years. #LIVPSG pic.twitter.com/MnDnBzIQnC

— • (@TheLFCRoom) September 18, 2018
What exactly happened, we'll likely never know. In my opinion, I'm prepared to give Salah the benefit of the doubt. Simply because this is the first show of "petulance" I've seen from him.
All things considered, we won and that's all that matters. Maybe I'd feel differently had Firmino not stepped up. It the point is it didn't turn out that way. We have three points and head Group C. Enough said.
The Snuggly
Following today's result against Southampton, Liverpool sit snuggly at the top of the Barclays Premiership. Today's performance, although not emphatic, simply demonstrated that the Reds can produce a result like this, without really getting out of second gear. Such was Liverpool's dominance today.
Fortress Anfield is beginning to sound right. The level on display today, simply goes to show how strong the team is. Southampton manager Mark Hughes who is often reluctantly accepting of losing to Liverpool was, on this occasion, grateful to finish the game with just a three-goal deficit.
He was glad his team kept a second-half clean sheet against a Liverpool side where it could easily have been so different. Fair play and it's good to see the ex-Manchester United forward acknowledging the size of the task of keeping his hosts within sight in this game. He used the word "Respect" which is something Klopp's team have earned.
Coming up, Liverpool have two very tough games to come this week. Season defining? I wouldn't say so. Important? Certainly. This week will be the toughest test yet of the Reds' credentials in meeting this season's expectations. Wednesday's Carabao EFL Cup game will be followed by a trip to the smoke for Sunday's Premiership late kick-off.
Chelsea are the only team other than Liverpool who have a 100% record. Manchester City haven't lost, but their 1-1 draw with Wolves will certainly come back to haunt them at the end of the season. Therefore for me, the genuine competition - at this point, are the blues of west London and not Manchester.
Ben Green
Follow Ben on Twitter @MrBengreen
For Career, Business and Life Coaching, check out www.mycoachben.com for more details and to arrange a confidential chat. You deserves the best!
Latest Forum Discussion