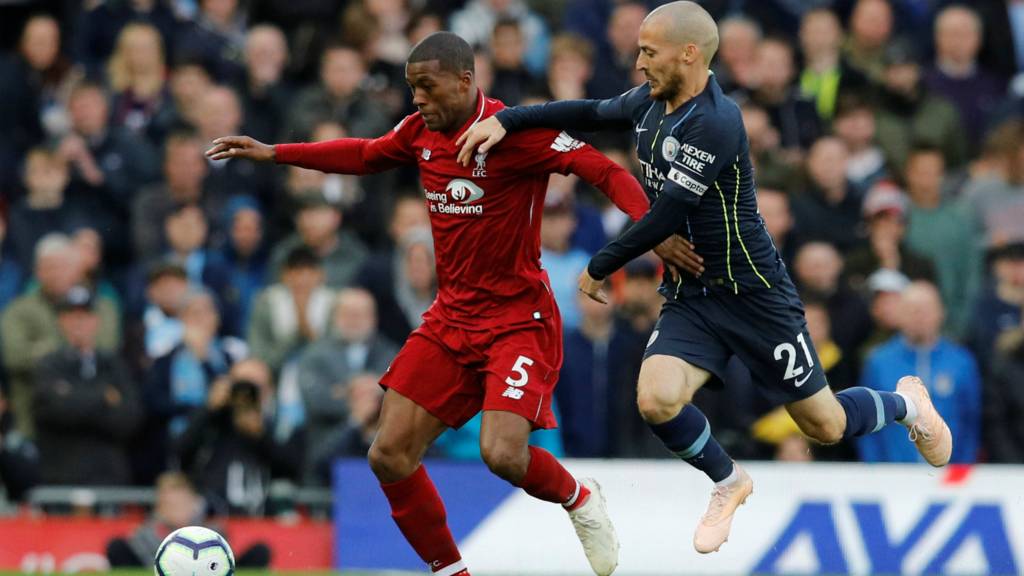 Napoli snatched a last minute winner. They made the front three look like beginners. An ex-player called them ordinary, but then frankly, he is plain delusionary. Some news we can all hail, as forgotten man hits the comeback trail. The Good, The Bad and The Ugly, another week reviewed at the world's favourite football club Liverpool F.C.
The Good
Remaining in the top three after a tough week. Liverpool lost twice in Cup competition but were able to hold their two closest rivals to well-earned draws. What's good about that? I hear you say. Well, let me explain and put it another way.
Over recent seasons, Liverpool have performed against the likes of Chelsea and Manchester City. Then gone on to struggle against the likes of Crystal Palace or West Ham. This season they've struggled against "top" opposition but dispatched of the "lesser" teams quite easily, a pattern I'd take over the others any day.
If Liverpool can maintain their current form and not lose against the "top" teams, I think they'll likely win the league. Fair and simple. Of course you want to beat the City's and the Chelsea's of this world but for me, it's best to avoid defeat.
Little between the two sides today as our unbeaten @premierleague run at Anfield extends to 25 matches. 🔴 #LIVMCI pic.twitter.com/39ZAtYxXbZ

— Liverpool FC (@LFC) October 7, 2018
Liverpool survived yesterday through a Riyad Mahrez missed penalty. An error that City may well rue come May. I felt this game would be a draw in my preview. For the facts that: Pep Guardiola must be sick and tired of losing to Jürgen Klopp; and secondly, the Reds have struggled this last few games against the best of the rest.
The (Not) Bad
Sky Sports have carried some encouraging news this week about Alex Oxlade-Chamberlain's rehabilitation following his knee injury last season.
It appears that the ex-Arsenal misfit turned Liverpool good-fit maybe somewhat ahead of schedule for his return.
Alex Oxlade Chamberlain on the mend 👊 #LFC pic.twitter.com/NqTEhfy4S1

— Anything Liverpool (@AnythingLFC_) October 4, 2018
Many Reds fans will share my thoughts in that the team misses the Ox somewhat. Yesterday's game was crying out for his energy. I couldn't help but share that tweet yesterday of him scoring against Citeh last season.
Let's hope this is good news. Personally, I'd love to see him back for the title run-in. On yesterday's evidence, he could make all the difference in what's shaping up to be one of the most exciting title races in years.
The Ugly
Another ex-pro speaks out against the team. Former captain and certified nutcase Graeme Souness told Virgin Media after the Napoli game, "That's as ordinary as I've seen Liverpool play, certainly this year..." in response to the apparent ineffectiveness of the Reds front three against their Italian hosts.
Steady on Souey! Let's not forget that Napoli are no pushovers. They are second in Serie A and as such deserve more than a modicum of respect. Their boss, wily old Carlo Ancelotti done a number on Liverpool the other night. They simply didn't let their visitors play.
"Liverpool's front three showed nothing!"

Graeme Souness wasn't holding back on @VirginMediaIE last night... #LFC #VMSport. #KeithAndrewsShow is live 12:30 every Thursday on OTB social channels. pic.twitter.com/OEtRwUp84Y

— Off The Ball (@offtheball) October 4, 2018
One has to wonder what he expects. For Napoli to simply let themselves be walked all over? When Jürgen Klopp first took over at Liverpool, he said words to the effect of: Its important in football, that when you play a team that's better than you, you have to bring them down to your level... This is basically what the Napoli defence done to the Reds attack on Wednesday.
Kalidou Koulibaly knows Sadio Mané from the Senegalese national team, for example. Many of the Napoli side would have plaid against Mo Salah. These are very important aspects that Souness overlooks in his rant.
Now we have to suffer two weeks of international football and sweating over the players coming back injury-free. After that, we have the visit of Liverpool to the Kirklees Stadium, home to Huddersfield Town and Klopp's best friend David Wagner, for the next Premiership fixture.
This has indeed been a week of discovery. We've discovered that whilst the squad has improved, there is still work to be done. They competed against both Napoli and Manchester City but there remains a certain je ne sais quoithat's missing. Maybe it's making his way back from injury.
Ben Green
Follow Ben on Twitter @MrBengreen
For Career, Business and Life Coaching, check out www.mycoachben.com for more details and to arrange a confidential chat. You deserves the best!
Latest Forum Discussion