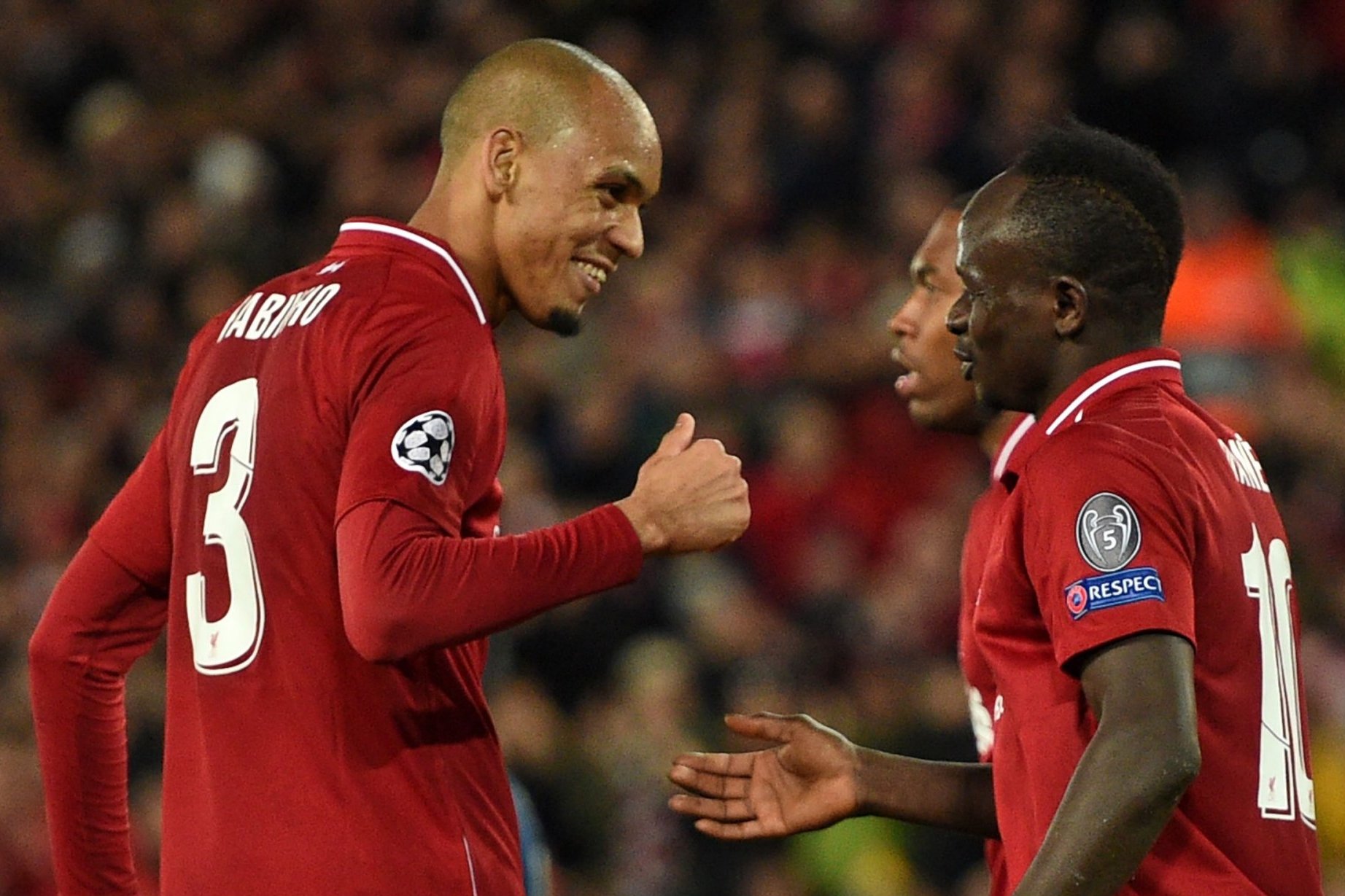 Strength, crunching tackles, slick passing, skillful movement, forward thinking. These were just some of the adjectives that could be uttered about any one of the three individuals that made up Liverpool's midfield on Wednesday night that put on a dominant display against the Serbian visitors.
In truth, the opposition were both far too open and naïve for their own good and never managed to lay a glove on the boys in red. However, this doesn't take away from an impressive set of performances from Wijnaldum, Shaqiri and for his first European start, Fabinho.
Wijnaldum joined Liverpool in 2016 and it is fair to say that for some on the terraces, he bore the brunt of many of the previous criticisms of a midfield that was too passive, too conservative in their outlook, alongside being too content to let the attacking players take on the responsibility of winning matches.
This season, the Dutchman has arguably been the figure that represents the most progress in the side and a sign of the maturity of the squad. Where previously his position was unclear, he now operates with a sense of freedom in midfield.
Where this translates more than most is his remarkable ability to get out of tight pressing situations with a quick turn or piece of skill and then a break forward, which often ends up in him creating chances in the final third. His passing, particularly forward passes, has been an additional improvement.
On Wednesday night, his ability to glide around the pitch meant that even when the Red Star players were pressing him, he was still able to get out of tricky situations. The stats reflected his play with 20 attacking third passes; the final goal came courtesy of an impressive interception and pass to Sturridge that led to Mane's finish.
Alongside Wijnaldum is this season's new boy Shaqiri. The Swiss has already been impressive throughout the early season and this continued again with another intensive attacking play. Playing from deep really demonstrates his ability to pick the ball up and use his pace, trickery and movement to create goals for the forwards.
Whether this is a position he can play in more competitive games is unclear. However, having started the move for the first goal and set up Salah for the second, his creativity is vital in games against lower quality opposition.
Finally comes Fabinho. There has been an awful lot of arguably unfair press debate around the Brazillian who arrived from AS Monaco in the summer. Jurgen Klopp has been at pains to remind people of the footballing realities of players settling in a new environment.
Wednesday's performance has done a lot to ease the natives and quash the critics about the defensive midfielder and the qualities he will bring to the Liverpool midfield. Winning 75% of his duels last night and 90% pass completion, he was a monstrous presence in the midfield; a pure defensive holding player that the Reds have arguably not possessed since Mascherano.
Raking forward passes and crunching tackles went alongside excellent positional play that ensured it was a quiet night for the back four and goalkeeper. Harder tests will come for Fabinho, but Wednesday hopefully marked the first of many great displays from him.
Chris Leebody
Follow Chris on Twitter @ChrisLeebody