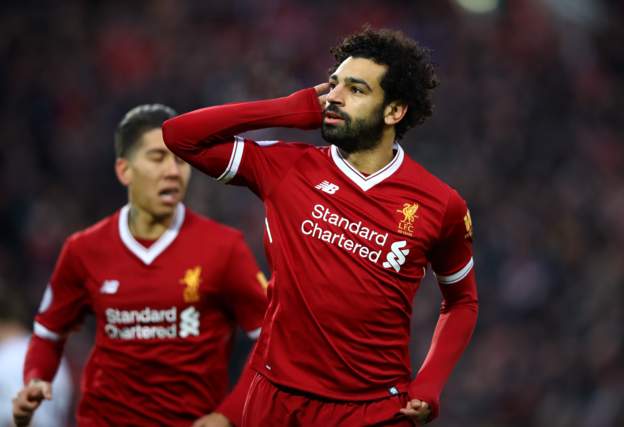 Liverpool fans have good right to feel harshly done by, after Sunday's 2-2 draw with Spurs.
Despite two great goals from man of the moment Mo Salah - one at the start of the game and one just before the end - it was poor refereeing that denied Liverpool the three points they deserved.
Harry Kane, already offside, dived at the hands of a sprawling Loris Karius to earn the visitors a penalty. Karma must taken effect because the resulting penalty was duly saved by the Reds keeper.
However, another penalty was awarded to Spurs in the final minute of added time when Virgil van Dijk was wrongly accused of fouling Erik Lamela in the box. Kane didn't miss that one and celebrated his 100th Premier League goal.
"I'm not allowed to go in the [referees'] room for half an hour after the game," Jurgen Klopp said after the game.
"The first thing after the whistle he comes to me and says he made a mistake, clear offside, unbelievable."
The referee's actions took the gloss of Salah's performance. His two goals were sublime, making him the fastest Liverpool player to get to 20 Premier League goals, ahead of Fernando Torres, Robbie Fowler, Michael Owen and Luis Suarez. He has now netted 28 goals in 33 appearances in all competitions in his first season at the club. A legend in the making...