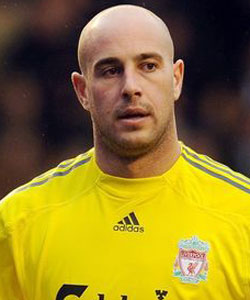 "I am absolutely convinced that Pepe would be delighted to return to Barcelona," said Miguel Reina, who played 111 times for the Spanish giants from 1966 to 1973.
Pepe made 30 senior appearances for the club from 2000 to 2002 before moving to Villareal then onto Liverpool in 2005.
"I would love to see him back. What father would not like to see his son play for Barca? I did it, but it would be extraordinary again, if it happened.
"Pepe has shown the measure of the goalkeeper he is and I believe he would be up to the task. Even more, he would be the ideal goalkeeper for Barcelona, without any doubt."