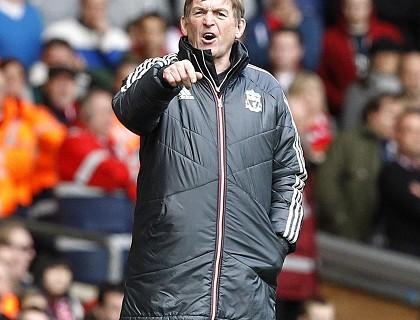 "It's not just been one of those days, it's been like that seven or eight times here," said Dalglish after dropping another two points at home.
"There's not much else that we can add to what we've said before so many times after a game at Anfield.
"I think you could go back over the old interviews and it'll be the same thing.
"They just need a bit of luck I think. It sounds repetitive but it's not an excuse.
"We're not running away from something. It's not as if there's something drastically wrong that we can't identify. It is just a piece of good fortune that we need.
"The players showed great resolve in the way they went about their work and because of that they made a lot of chances on goal but they just couldn't get a break."
"We can't dictate what decisions we get for and against us, we've just got to try to keep doing what we're doing right and they are trying to do most things right.
"But with any football team, it doesn't matter how good, bad or indifferent you are, you need a bit of good fortune with decisions."