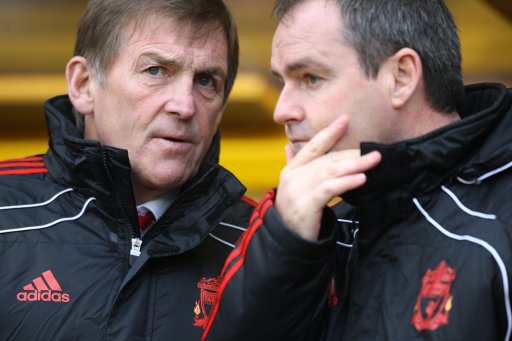 "My reflection on the game is the same as what it's been after a few other games here," he said after the game at Anfield. "We did more than enough to have won and created more than enough chances to have won.
"The performance could have been a touch better, but I've no complaints about it, and with the opportunities we created, we've got no complaints.
"But once again we've not converted a good enough ratio of the chances we've made and the goalkeeper has made a fantastic save at the end along with a few others as well.
"Most of the things we do we do very well and do them right. A bit of luck, maybe a bit more belief in ourselves and a goalkeeper coming here and having a nightmare would be helpful to us - but we can't control the goalkeeper having a nightmare, we can only control ourselves.
"If we get our chances on target, it's up to him to save them - and he did save most of them today. We'll continue getting in there, making chances and playing the way we have been."
"The 'keeper made a great save from Andy. It could have been a push on Daniel Agger, but the goalie made a fantastic save. It comes in and somebody clears it off the line.
"The most important thing for us is the attitude of the players, that in the last minute they are still pushing and determined to try and get a winner. That is what the teams at Liverpool have always done and it's nice to see they've got the same trait as that.
"It didn't do the club any harm in past years, and I don't think it will do us any harm to have the same attitude as well."
"The team's performance wasn't faultless, but there would have been a lot of people happy with a performance like that from their team."