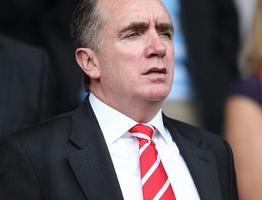 The Reds' reputation has taken a battering in some quarters because of the way they handled their defence of Luis Suarez, who was banned for eight matches after being found guilty of racially abusing Patrice Evra.
But Ayre thinks Saturday's tie, which is sure to have a massive global audience, can be used to redress the balance, and he said: "Everyone has a role to play, just as we have a role to play at the club. On Saturday it is about the fans representing Liverpool Football Club on the terraces, supporting the team and manager."
He added: "It is not about some sort of hatred for Manchester United - we all have that passion and want to beat them but it starts and finishes there.
"The world will be watching and we want the world to know Liverpool is a great club with great supporters.
"There is a lot of attention on this game, in some ways for all the wrong reasons, and we should see that as an opportunity.
"There have been a lot of people with perceptions about Liverpool in the last month or so, making comments which are wrong, and what our fans, players and manager have a chance to do is put that right.
"We are a great club with a great set of supporters and that is what people should see."
Source: PA