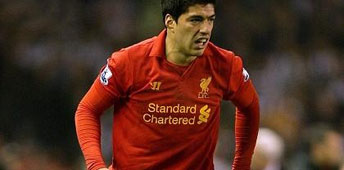 "Luis will certainly be challenging for that award," said the Brazilian midfielder. "It has been such an amazing season for him. He has been scoring a lot of goals and showing everyone all the qualities he has.

"I just hope he wins because I think he deserves it after everything he has done this season."

"I think it's going to be between Luis, Van Persie and Bale. All three have performed really well and have scored a lot of goals.

"But we hope Luis has got the luck to win it. He has been so important for us and is a special player. It's just so good to have him in our team.

"We just hope he can continue playing at this level and scores many more goals before the end of the season."