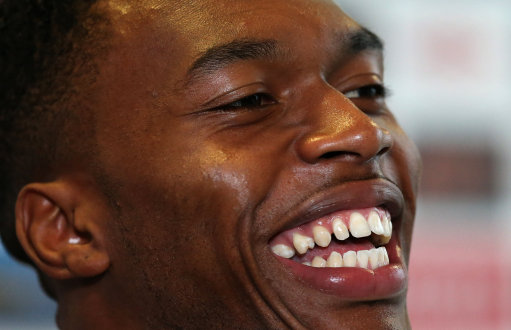 The Chelsea striker has put pen to paper on a long-term deal for an undisclosed fee.
"I am humbled and happy to be here," he said. "Brendan Rodgers said he sees me here for a long time - and I also see myself here for a long time. I've not signed here to play for a couple of years and then move on.

"I've signed to be here for as long as possible. It's a humongous club - for me, one of the biggest in the world - and to have the fans and world-class players we have here is amazing."
Share your views on our Liverpool FC Forum, Twitter, Facebook and Google+
Liverpool FC News | Liverpool FC Views | Liverpool FC Shop