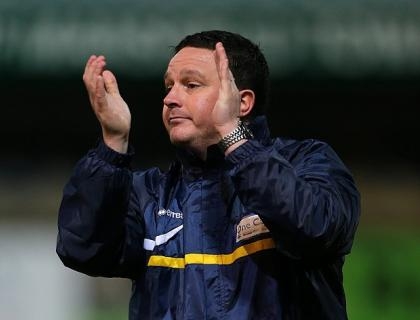 Cox, though, was left "gutted" for the club and his players at the 59th-minute handball from Suarez that clinched Liverpool's place in the fourth round of the FA Cup at the expense of the non-league Stags.
"Their second goal, that's when you need a referee or a linesman to spot those kind of things," said Cox. "I don't think he (Suarez) did anything wrong. It was instinctive centre forward play."
Debutant Daniel Sturridge, a £12million buy from Chelsea in the past few days, set the Reds on their way to the 2-1 win with a fine eighth-minute opener. As Liverpool boss Brendan Rodgers pointed out post-match, his side should have been "out of sight" before Suarez's introduction as a replacement for Sturridge four minutes prior to his decisive second goal.
Matt Green gave the Blue Square Bet Premier side hope 11 minutes from time but it was not to be, leaving Liverpool to go on to another tricky tie in the last 32 at npower League One Oldham.
Cox said: "I don't want to say anything bad about (Suarez) because he is a fabulous talent, and if the shoe was on the other foot then we would have taken it. But when you've officials at that level, you expect them to pick up on it, but they are only human."
Goalkeeper Alan Marriott, who had a close-up view of Suarez's goal felt the Uruguayan's actions were not unique to football. "When you see Luis Suarez laughing as he kicks the ball over the line, he knows himself what's happened," said Marriott. "Even Stewart Downing said to us 'I can't believe a professional official has missed that'.
"But it happens. It's football, I don't think you can call him a cheat. I know a lot of people have done in the past. Every man, from a Sunday League football team to the Premier League is going to do that, and if it gives you an advantage and you can get away with it, then unfortunately that's football."
Despite the taunts from the fans, Rodgers has admitted to Suarez ignoring them given what he has been through since arriving in the Premier League.
"I'm not sure what anybody wants him to do in that situation," said Rodgers. "It (the ball) hit his hand, there's no question about that, but it wasn't deliberate. Straightaway, even before the ball had come out of the net, I said to the fourth official 'Was that handball?' He said it was, but it wasn't deliberate. It's rebounded up off him."
Source: PA