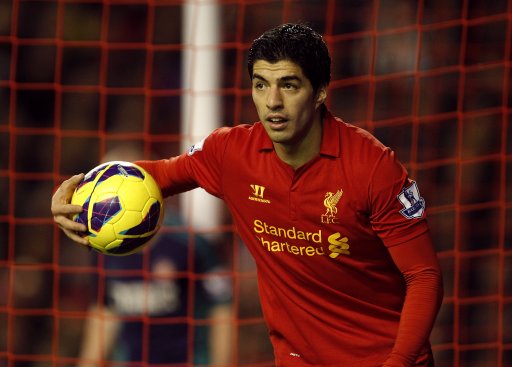 There has been a media backlash following the Uruguayan's handball which resulted in Liverpool's winning goal at Mansfield on Sunday, but he is also receiving support from those in the game who understand that the referee's decision is final and it is not for players to declare their errors.
"If he has to tell the referee he handled, do the defenders have to go and tell the ref every time they foul a striker? It's laughable, it really is," said the former Liverpool striker.
"Seriously, Suarez did nothing wrong, and I'm amazed at the reaction. I honestly don't even believe he handled deliberately. The ball is smashed right at his hand from very close range, and he'd have needed some reactions to have calculated that one.
"You can see by the way his arm bounces above his shoulder after the ball hits him that he isn't braced for it. That tells you something. I think the way he then knocked the ball into the net, he assumed it would be ruled out, but if there's any criticism, it should be at the referee, not the player.
"He's the one now, isn't he? Everything he does, he'll get criticised for it when, with somebody else, it wouldn't even raise a murmur.
"I think the Mansfield manager and his players summed it up when they said Suarez was just doing his job, and they'd have done exactly the same thing. So would I. It was handball, but instinctive and not deliberate cheating, and you can't criticise him for that."