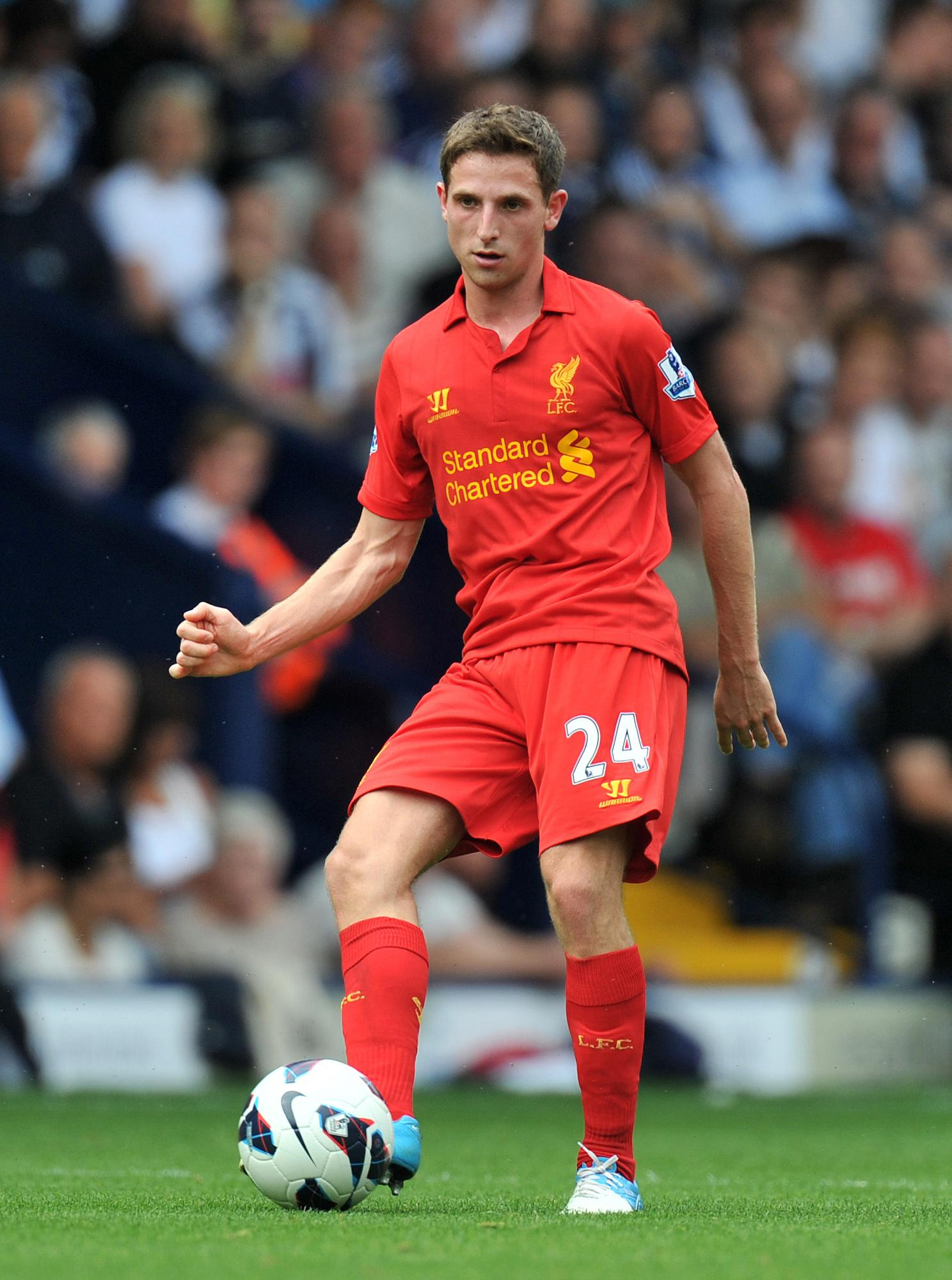 As the season progresses optimism diminishes and the prospect of success or failure becomes rife. Patience is thrown out in and replaced by restlessness, and fans become split into factions. In the midst of this madness, fingers are pointed and, as inevitable as night and day, the scapegoat is birthed.
Whilst some players in the team appear immune to criticism from fans, there are some that are completely taken apart, and whilst no-one could rightly argue that criticism of players and the team as a whole is unjustified, there are a few that come in to the spotlight often.
The most irrational one is the constant bashing Joe Allen.
Granted, Allen has had a noticeable dip in form of late and still gets the nod from Rodgers to start matches, the vitriolic pulling-apart of Allen is questionable.
For a start, Allen's dip in form has coincided with Rodgers's decision to pull back Steven Gerrard and make him the deepest midfielder. This decision has seemingly effected Allen, who has numerous jobs to fulfil – defensive contribution, box-to-box attacking, as well as his own role which involves holding play together. Allen, therefore, is often caught out when Gerrard's tactical discipline goes out the window and he breaks forward. We saw examples of this against Stoke and Aston Villa, where Allen was constantly the one midfielder tracking back to close down attackers. Furthermore, Lucas also seems to have been effected by Gerrard's new position, as he is often also shuffling across to mark opposition closest to Gerrard, therefore neglecting his own – once again seen against Stoke and Villa.
Prior to Allen's form dip, he was arguably our best player on the pitch. In our opening games, Allen was tenacious and sharp, playing off simple passes and closing down attacks efficiently.
Statistically, Allen has, so far, created 21 chances, completed 1166/1290 passes (90.4%), and completed 101 long passes. His defensive contribution has been unprecedented, notching up 44 interceptions and 49 tackles – the most in our team.
Even with the form dip, Allen stands up admirably to his Premier League peers: Michael Carrick has created 25 chances and completed 1553 passes and has defensively contributed 49 interceptions and 47 tackles in three more starts than Allen.
Yaya Toure has greatly surpasses Allen in attacking, with 36 chances created and 4 goals scored, but loses by some way in defending with 18 interceptions and 23 tackles.
If comparing stats is worth doing, then it's worth over-doing: Our Welsh Xavi compares quite well to Barcelona's Xavi, who has created 28 chances, completed 2047 passes, made 19 interceptions and 12 tackles – not bad for a player 11 years his senior and in a far more modest team.
These stats put into context the importance of Allen in the team. Whilst passes can be debated as to how effective they were, defensive contributions must be recognized as a worthy degree of tenacity and teamwork.
Allen has come of major criticism of late, and rightly so – his qualities have not been on display for quite some time – but I for one refuse to have him labelled a flop or unworthy of his place in Liverpool's dressing room.
With Arsenal in mind, I do not think Allen should start as Jordan Henderson has proved himself this season, and will add a bit more energy in the final third.
Players are far too quickly hailed as stars or slated as failures. A bit of patience is necessary in Football and support of the team as a whole is vital. It is wrong to expect every player to hit the ground running and be world-beaters.
What we do have in Allen is a player that is totally willing to fight for our cause and do the work that isn't glamorous. We have a midfielder that is surprisingly sensible and astute at such a young age. Patience is a virtue, and only a fool would have thought everything would be perfect this season.
Follow Kerushun on Twitter @kerushun99