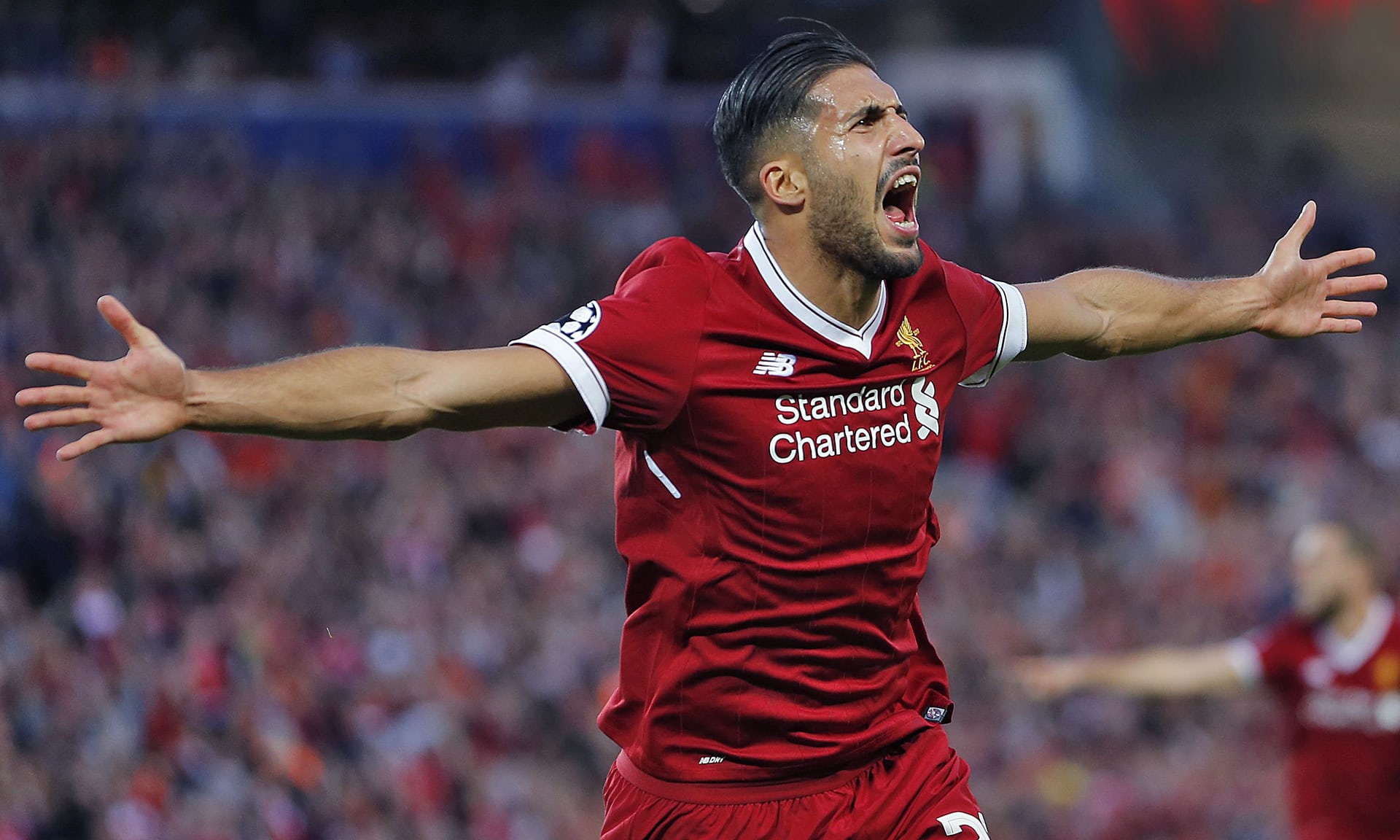 Liverpool are back in the Champions League. Jurgen Klopp has ticked one of the most important boxes of his LFC tenure to date. No, it isn't a trophy but a foothold to keep building a squad that is beginning to look like one of the most exciting in Europe.
Liverpool's midfield, sans Phil Coutinho, was startling dynamic, giving Hoffenheim too much movement and guile to compete. Fifty-fifty balls were won with gusto, turning play and releasing Sadio Mane, tearing Hoffenheim apart. This was a Klopp team performance, one that overwhelmed, stretched and broke down Hoffenheim's structure and game plan.
No game passes by without a lap of concentration from Liverpool's defensive line. Lovren trying to pass the ball out into a crowded midfield allowed for a quick loss of possession and an Uth goal. Matip making the same mistake in the second half was lucky to see the resulting chance fizzle out. Decision making and concentration need to be pushed to a higher level defensively. A Hoffenheim team punching above their weight would ultimately struggle to match Liverpools offensive prowess, but European teams with better balance, Basel, Atletico Madrid et al. will expose this frailty at Liverpool's expense.
Overall however, a 6-3 aggregate win doesn't flatter just how devastating Liverpool were in moments over the course of two legs, perhaps the same could be said of some of Hoffenheim's chances, but we are seeing an exciting era of football unfolding at Anfield. Watching Jurgen fist pump post match is a reminder to the quality of manager overseeing football at Liverpool. This is an exciting team and an exciting project that many clubs would love to have.
Unlike Brendan Rodgers over-delivering, there is a feeling that Liverpool's management team has the pedigree to offer genuine competition in this, the latest chapter of Liverpool's affair with the champions league. The loss of Suarez was fundamental, as was the resulting poor transfer business, in retrospect Liverpool almost had to react to their qualification as opposed to plan for it. Under Klopp, qualification has seemed inevitable, if not easy, and from this position it feels as if the club will have planned for this scenario fully. A case of when, not if, dictating transfer business.
In truth Liverpool's start to the season has been more of a slow spool then a jump out of the blocks, but three wins in four and a champions league group stage, whilst missing two key players through injury/illness/tapping-up is respectable. Onlookers will feel that much of the transfer business is pivoting on Champions League qualification, this will be a necessity if Jurgen is to have the tools to compete across multiple competitions. Furthermore, strengthening the squad when the "going is good" can only help Liverpool's profile in the medium term.
For once the international break comes at a good time for Liverpool, Phil's absence will have been articulated around a need from his entourage to keep him free to play in the Champions League for Barcelona. It is disturbing to think Barca have managed to disrupt a player to such an extent, it feels like they are somewhat tailspinning and trying to grasp on to something, in this case transfers, to stall their descent. It is a surprise that Phil is being advised to join Barca at this time, certainly a great team and omnipresent, but every great club has waves of success, and Barcelona have just come to the end of theirs. One only need look at Julian Draxler for an example of how making the right move at the wrong time can be ultimately detrimental.
Liverpool's management team, through Jurgen, have handled a tricky start to the season well. Purchasing the right players over and above those already added would make for an excellent summer and set the squad up for success. The club has managed to force itself back into the top table, through gamesmanship and pragmatic business strategy they are returning Liverpool to the right profile, especially for long term success. The key is to take advantage of the good winds sweeping through the club and make sure the position is consolidated.
The final days of August should prove busy at Melwood, but one has the feeling that whatever happens post transfer window, Jurgen Klopp is "normal" enough to build an exceptional season out of it.
Follow Justin on Twitter @GentJW
Latest Forum Discussion