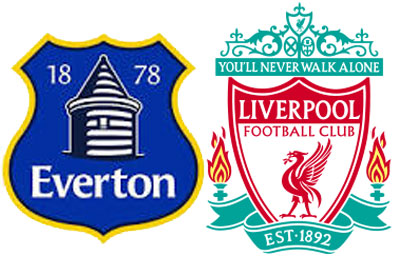 So how do we beat them?
"…we had the two best teams on Merseyside – Liverpool and Liverpool Reserves" ~ Bill Shankly
The greatest football manager of all time may have revelled in poking fun at our less successful neighbours in his time, but we need to be more cautious this season. The early kick off on Saturday is our trip across Stanley Park to Goodison Park to take on Everton. We may have a superior record against our blue brothers over the last 10 meetings, with Liverpool winning 5, drawing 3 and losing only twice, but Everton have been steadily improving over the years. They did finish above us two seasons in a row after all. Plus, our last two meetings ended in sharing the spoils.
Our last two away matches ended disappointingly for us, with a draw against a 10-man Newcastle and a defeat to Arsenal. Everton on the other hand are yet to taste defeat at home, beating Chelsea and holding Spurs to a draw in their five home matches. Although always a tight affair, I think this match will be the tightest of the lot. Everton boast an attacking juggernaut in Romelu Lukaku and the hottest young English and Spanish talents in Ross Barkley and Gerard Deulofeu (although I doubt if we will see the young Spaniard much on Saturday.) They also have two great attacking fullbacks in Baines and Coleman, and with a 4-5-1 formation, I believe they plan to pack the midfield and have their wing backs providing the threat out wide.
I think in order to get something out of this game, we should rethink our formation. I know it may be an unpopular idea, but an option would be to match Everton in the 4-5-1 formation. Enrique, Skrtel, Sakho and Johnson at the back. Lucas and Gerrard in the midfield. Moses and Henderson providing some width and Coutinho playing behind either Suarez or Sturridge. This would allow us to be more competitive in the midfield. We have two of the best strikers in the league as well, so I am confident even one of them would run the Everton defence ragged. If we can prevent going behind and have thirty minutes still to play, we can toss on Suarez or Sturridge and have their fresh legs and minds running at a fatigued Everton backline.
An alternative would be to play a 4-3-3 formation, with the back four remaining as listed, but a tight midfield triangle of Gerrard, Lucas and Henderson, and a front three of Suarez, Coutinho and Sturridge. This formation though, will leave us light in the midfield and we could get hurt. But which ever formation we choose (and I hope it is not 3-2-3-2) we need to make sure we keep a tight grasp on Lukaku and not give away silly free kicks in areas where Baines will punish us.
My heart never doubts that Liverpool will win…but my mind thinks a draw would be a good result.
And our competitors…
I was on top form last match day when I looked at our competitors. I predicted that Spurs and City would drop points and I reluctantly foresaw Man United's win. Chelsea and Everton's results were a let down though. This weekend, Arsenal are hosting Southampton. Although the Saints have been impressive, I see Arsenal picking up all points in this match, especially after being beaten by Man United. Chelsea travel to West Ham, and I must say, I see another banana peel in this match for Mourinho's men. A London derby, West Ham have already scalped Spurs and I do not think Chelsea are playing convincing football at the moment. Alladyce will park the bus and look to catch Chelsea on the counter attack. And they may just knick the goal. City will host Spurs, and I am afraid AVB and his team will leave with nothing. But the biggest upset for me will be the Cardiff versus Man United game. I see Man United struggling in Wales, and leaving with only a single point, at most.
Follow Kurt Ellis on Twitter @kurtellis2


Latest Forum Discussion