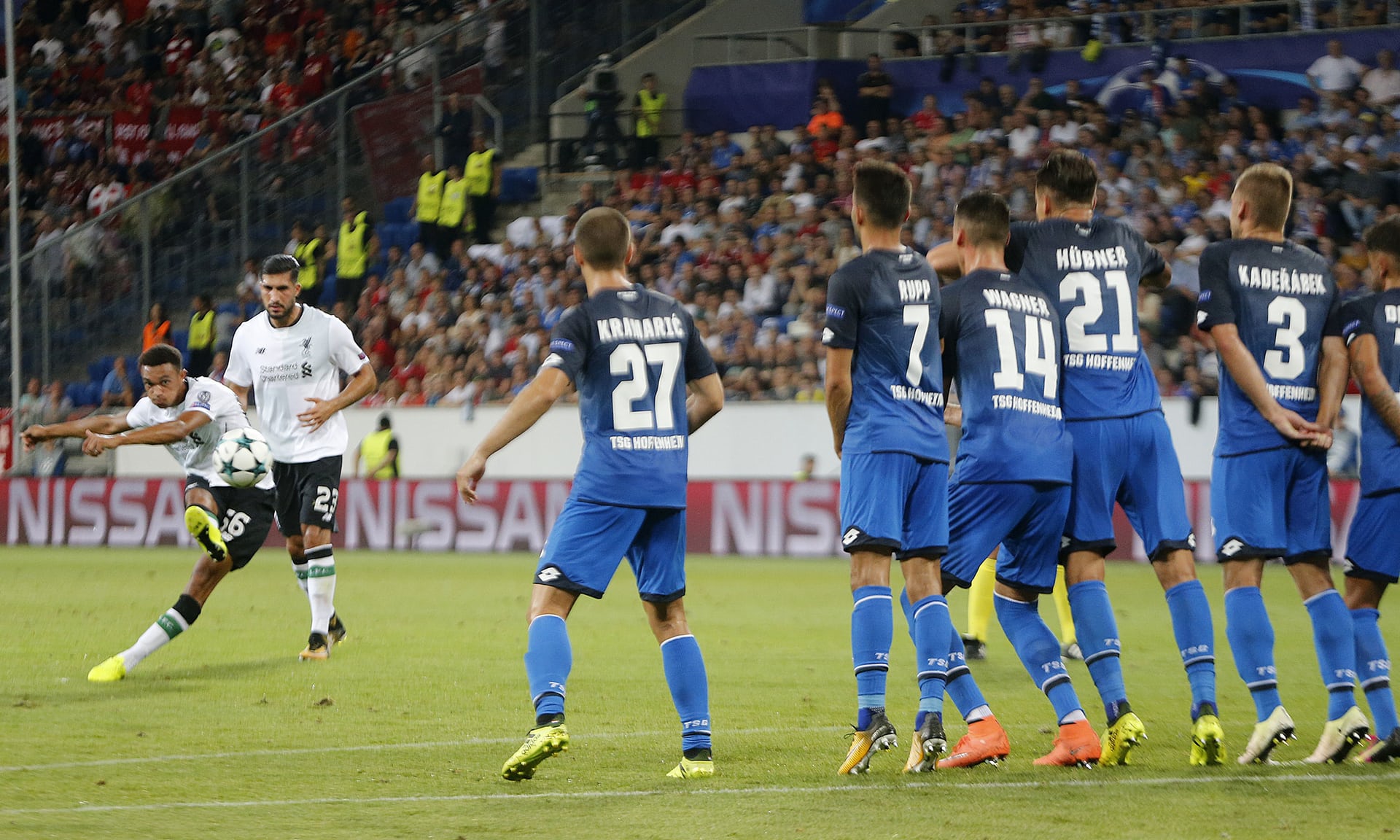 A win against Hoffenheim, but it's only half time. An end to the Eagles' malice with a win over Crystal Palace. Will the club quench fans' thirst, for new signings by the 31st? This week's good, bad and ugly at Liverpool FC...
The Good
Two wins on the spin. Both tricky games which although many would "expect" Liverpool to win, often turn out far tougher than planned.
The win over TSG 1899 Hoffenheim (or just Hoffenheim!) in midweek was a deserved one, made all the more notable due to the significance. Had Liverpool drawn or lost that first leg there would have been a media and fan field day.
Fortunately a lovely free kick from Trent Alexander-Arnold and a deflected James Milner effort put those concerns to rest. And at the same time, taking the club a step closer to something that has been assumed guaranteed since the fourth placed finish last season.
Hoffenheim, however will feel aggrieved as the score line could well have been different. Had Simon Mignolet not saved a penalty early on a different game would have unfolded. In addition, Mark Uth's effort in the 87th minute - exposing more poor defending, has given the German side hope for the second leg.
Yesterday's three points against Crystal Palace was a nice first win of the season for Liverpool. A victory over one's bogey team is always welcome. The 1-0 result also noteworthy.
Not only does it signify a clean sheet for the Reds, but points to a game of little incident. In the calamitous sense in any case. Games between these two sides are often full of drama with Liverpool tending to come off the worse. The goal from Sadio Mané saw off an organized Eagles side.
The debut of Andy Robertson was a joy to watch. The quality of his crosses into the box have not been seen since the days of John Arne-Riise. The performance of Joe Gomez on the opposite flank showed great promise for times to come.
The Bad
The failure to add any new players to the squad. Rumours abound surrounding Virgil van Dijk from Southampton and Jean Michael Seri from Nice. The latter also a target for Barcelona too. However, rumours don't win the league or anything else to my knowledge so for the moment those are of little comfort.
One could suggest the likes of Joe Gomez returning to fitness and the emergence of Alexander-Arnold, Ryan Kent and Ben Woodburn add depth. Indeed so but those guys are all young and inexperienced. Don't get me wrong, it's great having them progress but some established talent will also be required given the potential workload this season threatens.
Perhaps I should say "You'll win nothing with kids". We all know what happened the last time someone uttered those wise words...!
Social media claims two significant signings are under way this week but this is the recurring theme throughout the transfer window. Over-promise, only to under-deliver.
Two incoming transfers are close to completion. LFC have made sure nothing is leaked before it is finalised. Imminent.

— KloppJurgen (@Kay__Gee) August 20, 2017
The problem is, we're swiftly running out of this weeks between now until the end of the transfer window. We only have two of them left. Let's cross fingers, legs, eyes and everything else - regardless of how stupid you'd look - in the hope that something gets done.
The Ugly
No points for guessing this. The Philippe Coutinho saga is becoming worse than the Fosdyke one, and just as comical. FFS Liverpool FC, just sell the lad, reinvest in the team and spare us all.
In defense of FSG, they are, for now at least, supporting Klopp who wants the Brazilian to stay. Had it been solely up to John W. Henry et al, Coutinho would have gone with the £90m. I don't believe many businessman would turn down a 800% return on an £11m investment!
Barcelona, while being a place not known for producing geniuses according to Basil Fawlty, no one in the right would spend £100m+ on a player with a dodgy back. But, if they are then good luck to them. Not to mention the fact that he's overrated and (in fact) not the club's best or most consistent performer.
The situation is no longer about the player. This deal is a once in a lifetime chance for all concerned as Jermaine Jenas said this week. However, FSG are now just embroiled in a genitalia-swinging contest with Barcelona. Please, take the money, move on and enjoy life without a better than average player.
The bigger losses for Liverpool would be Mané, Firmino and in time, Mo Salah. Coutinho the team could do without provided a more consistent replacement could be found. A successful acquisition of Seri from Nice (or the likes of) would definitely fill the void with a stronger and more industrious alternative.
It's still possible Liverpool will sign Virgil van Dijk and another before the curtain goes down on the transfer window. It is also highly likely, in my opinion, that players have been waiting to see if Liverpool finally do qualify for the Champions League before committing.
One thing is certain, if it means Coutinho going then it won't be as bigger blow as many believe. Roll on Wednesday night at Anfield for the match that will define our season ahead in many ways.
Follow Ben on Twitter @MrBengreen
Latest Forum Discussion