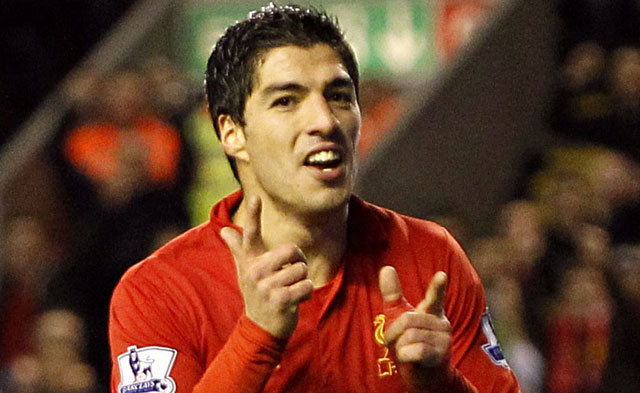 Sunderland started off the match with intensity, looking dangerous from set-pieces and challenging the defenders. The difference between this game and previous games where we failed to win was that we showed great composure in actions and did well to protect Reina. We also seemed to take up better defensive positions when Sunderland attacked, and seemed far more compact than we were in the loss against Stoke last month.
This composure transcended the middle, as well as the final third. Our passing was slick, switching between lines of pass effortlessly, and movement off the ball was superior. Chances were taken with aplomb, and we did not seem to be hesitant or wasteful.
Even though this was against a Sunderland side that appeared badly drilled and limp in all areas, the performance was assuring.
The competence of Rodgers' system has come at a great time, as Liverpool begin a tough month where away matches against Arsenal and both Manchester clubs will be played.
The success shown in the QPR and Sunderland raises some questions about how we will move forward in terms of tactics and team selections.
For a start, the team seems to prosper with Gerrard in his new role as a deep-lying playmaker in the last two games. Gerrard's performances in this role have been outstanding, and easily his best this season. In this role, Gerrard's ability of spraying passes to forwards is used, as well as his skill in the tackle. In this position, Gerrard is far too deep to encourage tight marking from the opposition, meaning his passes are always clean and considered.
The usage of Jordan Henderson in the number 10 position is also helping the team. Henderson is incredibly mobile and quick, making him difficult to pin down in the final third. Henderson also does a lot of work in tracking back and covering for players getting forward – something he did against Sunderland when Agger got forward. Joe Allen's introduction in place of Henderson meant a similar style of play was in order – intelligent movement, quick passes, tracking back – and clearly shows the kind of player we need in the apex of our midfield three.
This does leave us with a dilemma: where in the team does Jonjo Shelvey fit?
Shelvey is not anywhere near mobile enough, meaning he does not give defenders headaches or pull them out of position. Shelvey's flaws were apparent against Stoke, where he made little impact and was easily marked out of the game.
Shelvey needs to be more defined. At the moment it is tough to work out exactly where his strengths lie, and where is his best position on the pitch.
The inclusion of Daniel Sturridge from Chelsea is a positive one: Sturridge can occupy the inside-right and centre-forward positions. With Sturridge, Suarez and Borini, Liverpool will have a very fluid and balanced front three, with pace, skill and intelligence. Sturridge has a knack of making far-post runs and taking long-range shots – something we dearly lack.
The mistakes have been made, and they have been learning experiences in a season where we are trying something new. We are on a bit of form, and it is a good time to experience a challenging month with some new ideas and refinement since we took on United, City and Arsenal in the opening months of the season.
It was a great way to begin 2013, and hopefully we can produce more performances and show similar composure in the next few games.
Onwards and upwards.
Agree? Disagree? Follow Kerushun on Twitter @kerushun99