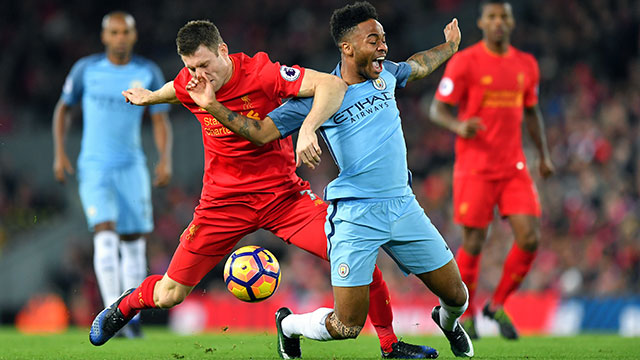 By Adam Bryant
The festive season is nearly over and matches are coming thick and fast.
Confidence was high going into Saturday's game and Jurgen Klopp got it tactically right over Pep Guardiola, outmuscling City in the centre of the pitch, not letting them play and focussing on winning those midfielder scraps.
With Chelsea winning week in week out, neither team wanted to come away with a draw, but despite not having the majority of posession, we worked hard to prevent them having time on the ball and we had the legs and courage to earn the win.
Having said that, it was a nervy 86 minutes after Gini Wijnaldum's early goal - a fantastic header, one of the greatest I've seen at Anfield and he's starting to show his quality in a red shirt.
No sooner had the final whistle been blown than we were all preparing for a trip up to Tyne and Wear for Monday's game at Sunderland.
David Moyes' boys will be no match for Liverpool as Klopp will ensure we maintain the momentum that we have built up over the festive period.
I expect Daniel Sturridge to start after being rested for the City game, with Origi back on the bench. Lucas may well step in for Jordan Henderson, who appeared to pick up a knock on Saturday, and I expect Alberto Moreno to step in for James Milner, but doubt there will be many tactical changes.
Don't forget, we get a nine-day rest after this game, so conserving fitness shouldn't be such a priority.