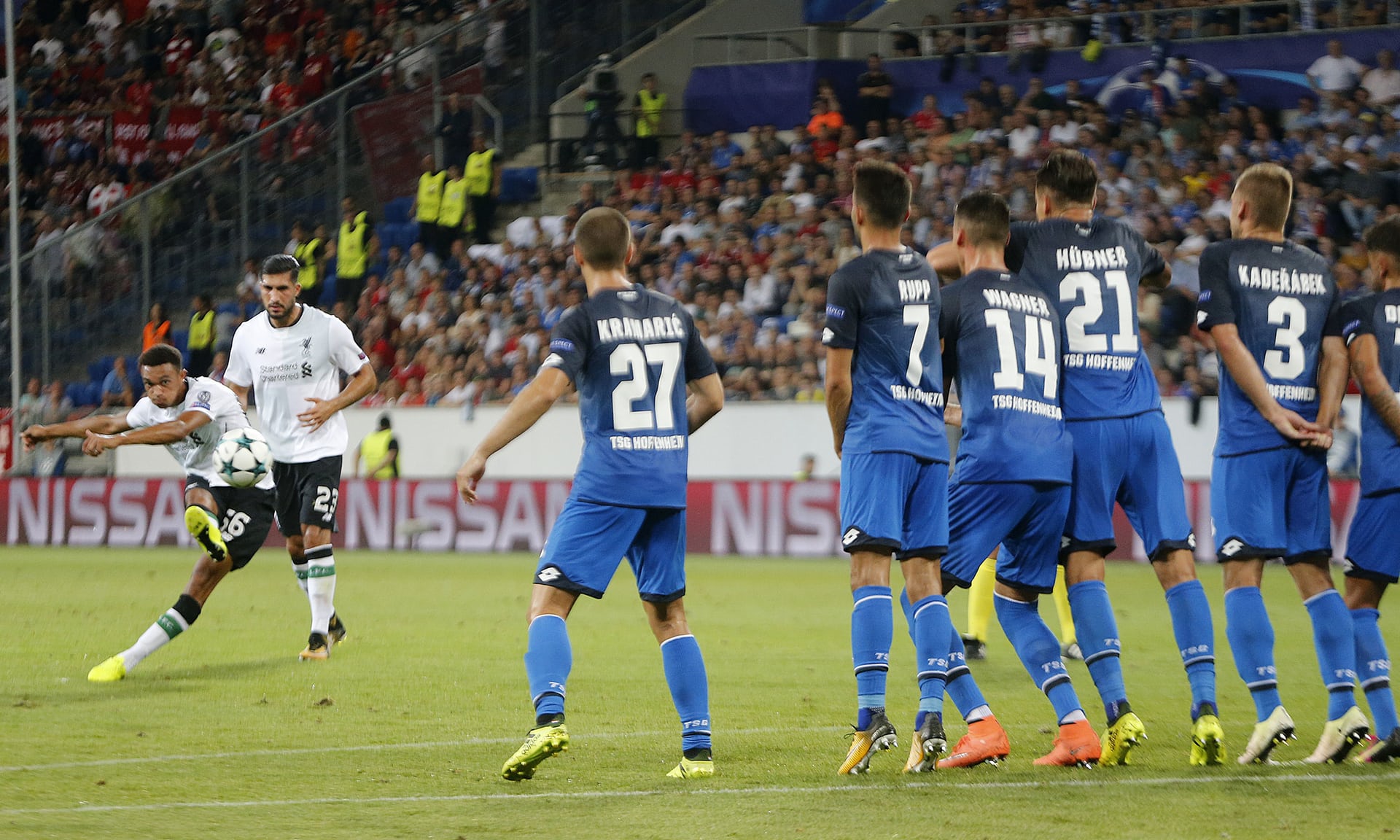 Hoffenheim 1 Liverpool 2
Plucky Hoffenheim pushed Liverpool to the 94th minute, but Liverpool are taking a lead back to Anfield.
With a little more concentration Liverpool could have kept Hoffenheim scoreless, but, once again, what seems like a loss of focus allowed Uth to run in behind and volley past Mignolet - albeit with an excellent finish.
A saved penalty in the 11th minute could well have taken the game into a very different direction. Offside in the build-up and a questionable foul on Gnabry forced Mignolet into his first meaningful action of the game. Liverpool held on to see Alexander-Arnold break the deadlock with a pearl of a free kick. With his pace and dead ball delivery, the 18-year-old is quickly proving to be a key part of Klopp's plan.
Liverpool's defense looks nervy and seem to be continuing where they left off last season. The question could be of personnel - Moreno struggled on a number of occasions, especially one on one, and Lovren doesn't radiate a sense of solidity. However, no matter the personnel, Liverpool look like they will eventually concede from long balls or set plays. As it stands Hoffenheim weren't able to do what they do best, but one wouldn't be surprised if they do take their chances in a week's time. If this is a system question - see the high defensive line - its resolve is becoming more and more urgent.
The introduction of James Milner added more dynamism to Liverpool's midfield, finished off with a deflected goal to his name. Henderson looks to be struggling with form quite suddenly, his performance lacked its usual fizz. It may be a return of his heel issue or a need to regain his best form after a long spell sidelined. Jurgen will hope it is simply him fully regaining his fitness after a lengthy period without competitive football, as an area of the pitch that was once well stocked is starting to look a little thin.
Jurgen tactically out-maneuvered Nagelsmann. Following Liverpool's second goal Hoffenheim looked spent and out of ideas. Liverpool came close on a number of occasions to adding a third and killing off the tie. Mane has continued to grow on his sublime form, Hoffenheim's defense looked frantic with his pace and ability. From attacking from the left flank to holding bouncing balls in midfield - Sadio is looking likely to become elite.
Mo Salah should have had his name on the score sheet. His pace and movement was excellent, just not augmented by his finish over the course of the 90 minutes. He should have opened the scoring with a sublime break in play, or scored the third after breaking through Hoffenheim's back three. With a little more guile on his right foot, Salah will prove the perfect partner to Mane.
Liverpool will hope they do not regret their missed chances come the 23rd of August. However a win on German soil and two away goals is a step in a decisive direction. With some further balance and the hopeful return of Coutinho to the lineup, qualification for the Champions League could provide some momentum to secure transfer targets and settle in to the new season.
Jurgen will be happy with the team's performance, but must find a solution to Liverpool's defensive frailty if they are to consolidate their 2017 push for trophies. The attack can truly demolish backlines, however any progress will be undermined by a Jekyll-like mentality at the back. Klopp's management team seems to have found a way to bring Mignolet back to his best, they must now do the same with the players protecting him.
Follow Justin on Twitter @GentJW
Latest Forum Discussion