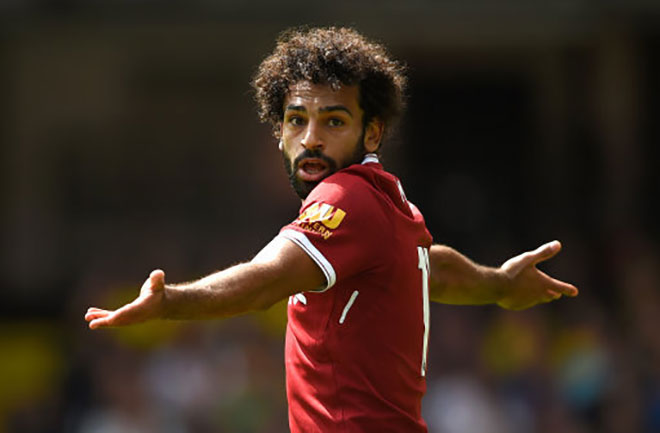 Liverpool's old look defence faced their first corner of the season, and conceded from it. Trailing 1-0 before the clock before the new season had reached double digits. A case of dreary defending or mismatching at the corner with Okaka running unhinged at a dangerous ball to head it home.
The first half seemed to be one of familial Liverpool, with the defence missing tackles, being poorly positioned and lacking communication. However, this was made worse by a lack of effective shielding from midfield. Without a system to slow down quick turn overs, Watford were able to launch attacks at a trailing defensive line. It was this type of turnover that lead to the first corner and the second goal, Watford players pushing through the midfield almost unhinged, creating overlaps and dismay across LFC's defensive line
A midfield lacking dynamism or defensive solidity was a key issue throughout the match. It remains to be seen if the Henderson/Wijnaldum/Can axis can work, but on this evidence it lacks balance in both phases of play. It should be no surprise then that the players Klopp is targeting reflect the very same issues that cost LFC two points on Saturday afternoon.
Sadio Mane displayed an almost Suarez-esque ability to force the game with his opener, using players around him as decoy points, passing and moving before feathering his finish into the top corner. Mo Salah, returned the favour on the right, creating the penalty with a burn of pace that caught Gomes unwittingly diving in. Roberto Firmino, was quiet for most of the game, but showed good composure on both the equalising penalty and the chipped ball for Liverpool's third.
A point from a Watford team who haven't lost an opening game since the mid 2000's may prove to be easier to accept in the long term, but once again Liverpool have a feeling of a team lacking the right balance to compete for major honours.
This game held an uncharacteristic level of pressure, with the off-field saga of Coutinho and the looming Hoffenheim tie serving as unwanted distractions from a squad launching their 2017/2018 campaign. Klopp has demonstrated a knack of making good signings. Liverpool's frontline proved that at Watford, over and above his body of work at Dortmund. However it is week one of the season, and he is already balancing team morale and performance with transfer strategy and securing the right player.
Liverpool need to make changes to the playing staff. The squad is promising but the cracks remain and will be difficult to fix without the availability of players who solve key weaknesses in the team. Rumours have now surfaced that Coutinho will almost certainly be leaving, which would splash further cold water into what is becoming a troubling autumn for Liverpool.
It seems unrealistic to balance the season on the purchase of two players and the potential loss of another, but the effect on Klopp's strategy could be damning. Jurgen's post match comment on the Coutinho situation being one for the bosses was cryptic and seemed divisive. Has he fallen out with Philippe? Have the owners decided against Klopp's wishes? Only time will tell, but in the short term Liverpool need to be decisive.
Latest Forum Discussion