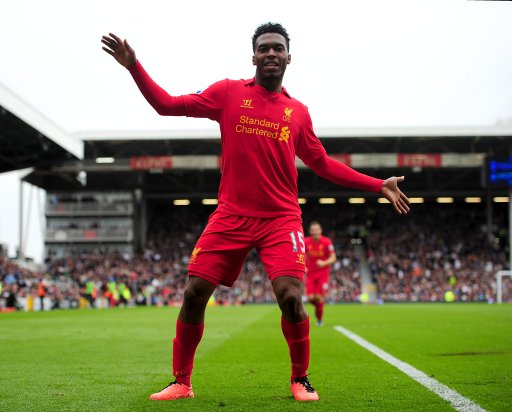 We could not have asked for a better start to the season. 3 Sturridge goals, 3 clean sheets, and 3 wins have made this Liverpool's best start to a season in recent history. The team looks efficient, switched-on, and desire to achieve is almost palpable.
With all looking good so far, here are 5 key points that have stood out since we got the ball rolling against Preston North End on July the 13th.

1. Transfers
Our transfers can be looked at in two chunks: four were done very early, and another four done late. The four done early have all had impressive pre-seasons, and have looked bright in our opening games.
Iago Aspas looks an honest grafter with a moment of magic. His movement and forward pressure liberates the rest of our frontline and, whilst his pass could be better, looks a more than adequate player.
Luis Alberto has looked good in patches, and had a solid pre-season.
He has not really featured in the season so far, but looked to retain the ball well when he was brought on in the win against Manchester United.
The stand-out signings have been Simon Mignolet and Kolo Toure. Their performances speak for themselves, with both looking eager and determined.
With the late signings, loanees Aly Cissokho and Victor Moses will inject pace and strength to our wings. Moses, who we saw at Chelsea, should complement Glen Johnson on the right flank. Moses will hold the width while Johnson makes his usual runs inside.
The other two, Tiago Ilori and Mamadou Sakho will give us options and cover at the back, with both being able to play as center-halves and left-backs.

2. Mentality
The three league performances have shown a level of guile and determination that we have not seen from a Liverpool team in some time. We seem to grind games and play with a degree of pragmatism that is a far cry from what we thought we were getting from Brendan Rodgers. Rodgers himself seems to have understood certain shortcomings of his system and has adapted to playing ruthless football to ensure a good start to the season.

We saw in the win against Manchester United the extent of the willingness to win – the players were up to the physical battles, looked sharper in the 1v1s, and were first to most 50-50s.
We appear to have eleven little leaders on the pitch, with the likes of Jordan Henderson really stepping up and showing grit and an extra 10%.

3. Steven Gerrard
Our captain has continued his renaissance under Rodgers by continuing his sublime form from the second half of last season.

What's more impressive is that Gerrard looks to have yet again changed his role. Gerrard has played, so far, is the furthest back in our midfield 3, anchoring himself between the two center-backs – a role we have typically seen Lucas Leiva play.

Gerrard has also seemed to have lost his constant need to play long forward passes, and knocks it about intelligently with those nearest to him. He also looks superb in the tackle, and his positional play has been tremendous – all this from a player who not too long ago was a goal scoring number 10.

Gerrard is setting a great example with his steeliness and desire to quell attacks, and is finally playing with that leadership and charisma that we have seen from European midfielders like Andrea Pirlo and Patrick Viera.

4. Youngsters
Luis Alberto, Tiago Ilori, Raheem Sterling, Jordan Ibe and Andre Wisdom all look exciting prospects for our first-team.

Wisdom's performance against Manchester United looked strong – he was sturdy and composed. This was a major positive going forward as Wisdom was arguably our worst player in games against the top four last season.

Ibe clearly has great potential, but should perhaps be the least-used youngster this season. He does still have a lot to learn, and looked slightly poor against Notts County in the League Cup.

Raheem Sterling continues his journey into being England's next biggest star, and truly has come a long way since last season's baptism of fire. Sterling looks strong, alert, and surprisingly intelligent for a player under 20.

5. Daniel Sturridge
It would have been wrong of me to make a list of this season's talking points so far without mentioning our top (and only) goal scorer.
Sturridge is at that moment right now where he exudes confidence and our play comes alive with his every touch. Sturridge has been tenacious, focused, and clinical and his linking up with team mates, work-rate and ability to hold the ball is miles away from the supposedly selfish and arrogant player we were told we were getting.
Sturridge's movement across the channels and overall technical play has been top notch. One can only imagine how devastating our attack will be when Coutinho picks up his form and Luis Suarez returns from his ban.

It all looks positive so far, but what's most imperative is we don't take our foot off the gas. Swansea, for me, is one of the games we have to win as Swansea are one of the few teams that won't just sit back against us.
This small period of success is very satisfying, all we need is to continue this and maintain our mental strength and pragmatism.


Latest Forum Discussion