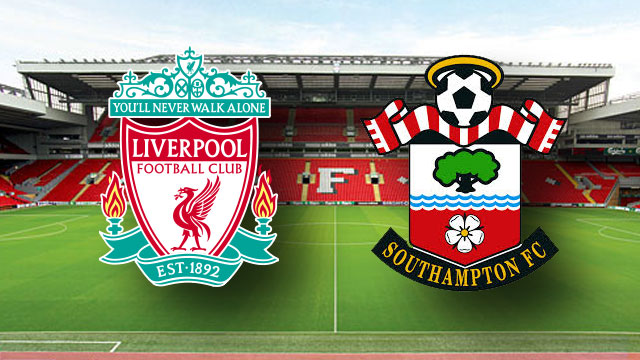 My anger has only recently ebbed after our excruciatingly poor performance in the second half away to Swansea on Monday.
Three aspects of the match really infuriated me. The first is the poor defensive performance of Gerrard and Lucas. Both goals we conceded could have been prevented in my view, if it was not for lazy defending by both Gerrard and Lucas. After Jonjo Shelvey almost dislocated his hip with that wild swipe in the first two minutes of the game, he still managed to collect the ball and run into the box. All of this while our two holding midfielders watched him go. Then for the second goal, after playing the ball off, he ran from the half way line to the edge of the box with no-one tracking him. Again, Gerrard just watched him jog pass. Unacceptable.
The second aspect was our inability to finish Swansea off when we had the chances. Once again, we need to take the chances when they present themselves. If we were 3-1 or 4-1 up at half-time, the Welsh club would not have had the same dynamism to get back into the game. But with a 1 goal lead, there is still hope.
And lastly, our overall defending was awful. Wisdom infuriated me. He looked as if he was trying to play like Glen Johnson who is more attacking than defensive. Unfortunately he does not have that ability. Wisdom should play to his strength. But I should not single out only Wisdom, as we were very poor in the second half. Swansea made us look like a Sunday team of amateurs chasing shadows. Unforgivable.
We looked like we had no desire what so ever to win the match. We can not play the same way against a Southampton team who play a very similar style of football to Swansea. Southampton have got a better team that Swansea as well in my opinion. Their attacking options are extremely dangerous with Osvaldo, Lambert, Rodriguez and Lallana. Also, their full backs are very adventurous, but for me, I am extremely impressed with Wanyama. I watched the WBA vs Southampton game closely and the Kenyan looked like a juggernaut in the middle.
So how do we beat them?
Our defensive frailties need to stop. Kolo Toure is fit again which is good news, and so is Daniel Agger. These two were Rodgers first choice centre back pairing at the start of the season when we looked extremely solid in defence. However, Skrtel has really stepped up to the challenge in their absence and produced Player of the Match performances in the past two matches. Sakho did not stand out much for more to justify his place in the team, but for the money we spent on him, we cannot leave him sitting on the bench. I do not want another Aqualani situation. However, I believe we must have a culture of the player in best form, plays. That being said, I would replace Sakho with Agger and keep Skrtel in the team. He deserves it. I would say replace Wisdom with Cissokho in a right back role. We need to dominate the midfield better than we did against Swansea, so perhaps a change of Allen coming in to replace the injured Coutinho and we push Gerrard further forward to play in the number 10 role. I would keep the front three of Sturridge, Moses and Henderson unchanged
In conclusion
This game for me, is the most important game of the season so far. Reason being, this is the last game we play with Suarez being unavailable. If he can come back into the squad with Liverpool still at the pinnacle of the table, then we will be looking in very good shape to finish high in the league come season end. It will be like we are signing a new player. A world class player. I think it is also time that we got a few goals under our belt. Southampton's fullbacks are great going forward, but I think Moses and Sturridge should be able to get the better of them. I am hoping for a 3-0 win, but suspect it would probably be 2-1 in our favour.
Follow Kurt on Twitter @kurtellis2

Latest Forum Discussion