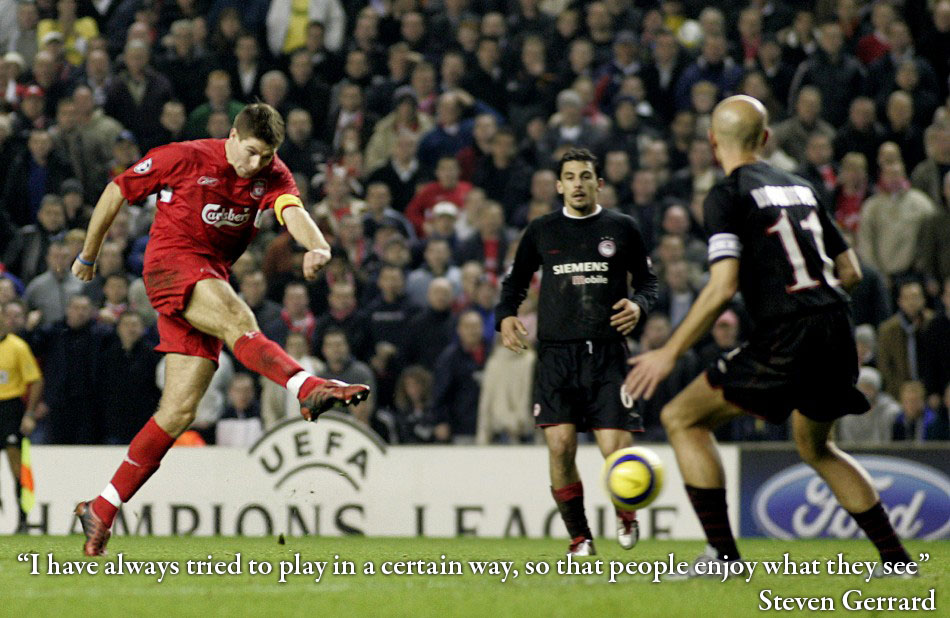 "In football, the hero and legend status is given out far too easily for me."

"I think every player listens out for his name being sung and it's something I really enjoy."

"We are Liverpool Football Club and the expectations are so high."

"I think when you are captain and you're asked a question in front of the cameras you have to be honest, or what is the point in speaking? Players who say the wrong thing, or lie, or twist what is really happening out there , what is the point? I'd rather not go and speak."
"Two European Cup finals in three years - not bad for a little club."
"I'm running out of words to describe the fans at this club."
"We go again."
"When I die, don't bring me to the hospital. Bring me to Anfield. I was born there and will die there."